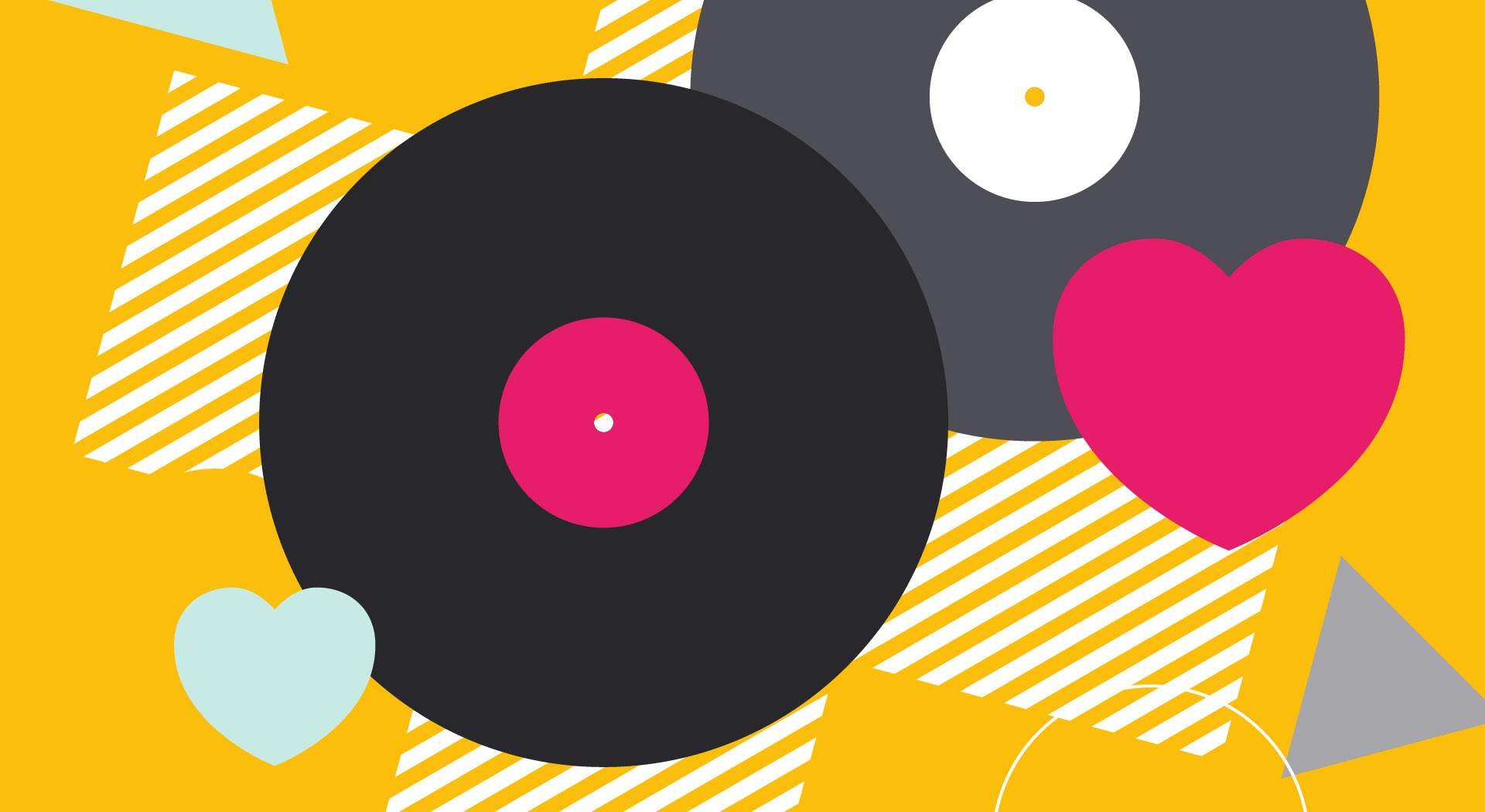 Where the love affair began
I've loved music since I was a teen. My passion and depth of love has driven me into a diverse range of genres, to gigs and festivals all over the country, to get a tattoo representing one of my favourite albums and even helped me make friends. My favourite genres include "shouty" as my fellow players on Friday Music Fun on Twitter say - which covers mathcore, post-metal and other sorts of weird, heavy things you'd expect to encounter at ArcTanGent Festival. But that's a bit of a over simplification of my taste as I've always had a penchant for electronica and related genres. Massive Attack, Boards of Canada and DJ Shadow are still amongst my favourites. I'm delving into the world of grubby drum n bass at the moment, really enjoy selected bits of hip-hop, a bit of gothy post-punk, jazz, shoegaze and even some actual pop on occasion. I'm not trying to be pretentious by saying this! I genuinely listen to music pretty much all day every day so inevitably I end up straying into different genres to suit the mood or activity. Music doesn't judge, it doesn't tell you to feel something else, it's always there however you're feeling. There's always something that will help you feel better, happier, soothed or energised.
Music is actually one of the things that made me originally want to be a graphic designer. Like a lot of designers, I wanted to create album artwork. I haven't actually ended up working much for that industry although I would very much still like to.
I can guarantee that pretty much every piece of work I've designed will have been done with something playing in the background. I can't really explain why but it helps me focus on the work by occupying part of my brain, so I have less space for distraction. I once listened to three Dillinger Escape Plan albums back to back to help me hit a deadline. I was exhausted by the end of it but I did it! In 2021 I racked up over 124,000 hours on Spotify which doesn't even take into account time listening on Bandcamp, YouTube, the radio or of course, on vinyl.
But I was just trying to help...
Artists have had a rough ride over the last few years and as my taste has uncovered smaller and more niche artists, I've got into plenty of bands who don't yet make a living from their art. One of those artists is Scottish instrumental post-rock band Vasa. I'd really got into them on their first album, Colours, so when they announced a crowd-funder for their follow-up, Heroics, I wanted to help. Of the options, I could purchase a digital download of the album. But is that really enough?
I was a teen in the 90s back when vinyl was dead and CDs were the future. I still have and can't bear to part with my huge CD collection. There's something about a physical format that digital media just can't capture. The joy of flicking through CDs or vinyl in a shop and finding something really exciting. Pouring over the artwork, the feel of the paper and special finishes, enjoying the fold outs in digipaks, reading the lyrics, it's all part of the fun. I remember buying Lateralus by Tool on CD when it came out in 2001. I'd just completed a CD design project at university and looked at the clever layered design printed on acetate and said to my friends "why didn't we think of this?!"
Obviously, a digital download of Vasa's new album wasn't going to cut the mustard. The only physical format available was vinyl. I did think... "I could just buy this one..." but knew it would never stop there. It is just like having CDs but better - bigger format, no clacky plastic cases, more expansive artwork, coloured variant records. Vinyl also has the added bonus of somehow feeling like more of an active listen. The act of having to turn the record over, knowing that many repeated listens would wear the record, the cost of buying and shipping. I ensure that I am more present and focussed when listening to vinyl which can surely only be a good thing.
...OK I just really like pretty things!
I was really sensible for a while and didn't buy any other records. Then Telefon Tel Aviv announced their first album in ten years and the artwork featured a really minimal design of gold calligraphy on black. Available on gold splatter vinyl. Oooohhhhhhh. And I was already obsessed with the lead single. I had to have it! Then I just gave in and started pre-ordering everything exciting and picking up funky coloured represses of much loved albums.
After initially trying to cut back in Covid, I realised not only did I have none of my old coping activities available - seeing friends, going to gigs and working out at the gym but I also had a little cash to spend on myself with not having to pay for childcare, petrol and various other costs. Plus, artists were all struggling with not being able to tour and were heavily relying on the sale of merch and physical formats to generate revenue. So I bought four records in one sitting. And then I kept going because - exciting mail days are the best! They were a little pop of joy in a seemingly endless stream of every day being exactly the same. I am like a child when I get those square shaped boxes, carefully but impatiently tearing them open to reveal the goodies inside.
Designers love to have pretty things. The designs are often really intriguing. I love to consider how the designer created the artwork, what parts of the music inspired them, how they were briefed, how well do I feel the artwork sits with the music. This then in turn influences my own work. That colour combination, the way that lettering sits with that image, the simplicity or complexity of that layout.
I think my absolute favourite record in my collection at the time of writing is Oxidized by Frontierer. I also own their previous two albums on vinyl and they've always been great at producing utterly punishing chaotic mathcore injected with caustic electronics. Both of those albums are accompanied with artwork that reverberates around your skull just like the music does, with the added bonus of gorgeous vinyl variants. Oxidized is an absolute triumph. Its everything Frontierer have done before but MORE and BETTER somehow. Just when you thought they couldn't get any heavier, there it is, like being trapped inside the mind of a raging android having an argument with itself. There are more electronics on this album, which is reflected in the glitchy Designers Republic inspired artwork. I'm pretty sure I read the 16 squared patterns on the inside of the sleeve are digital interpretations of each track and the cover is them all combined in some way. I love that attention to detail! Everything about this design, even down to the small, digital style track listing feels really well considered. And the splatter effect on the vinyl is like peacock feathers!
When people think of buying me gifts, records are a good choice as there are just so many I want. Over Covid my collection tripled in size and now I've got over 70 with more on the way. Which isn't a lot in the grand scheme of record buying but I only started buying three years ago. Whoops. Joining the record buying co-operative group on Facebook that is run by the dad of my boy's best friend was a bad / good move. Bit dangerous after a few drinks to go through the pre-orders list and say yes to a few, especially as I pay for them later on, when they're ready for collection! It's a much cheaper way of buying records though. I'm not gonna lie, this really did evolve into a ridiculous obsession! There's always something new and shiny and pretty to purchase and be inspired by.
A partnership made in heaven?
Feeling inspired? We'd love to help! We are a team of collaborators that enjoy nothing more than partnering with ambitious clients. Get in touch if you'd like to talk through your next project or get some advice.
Recommended